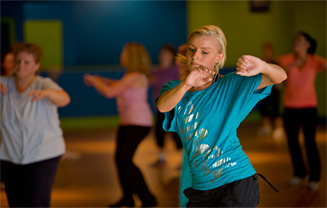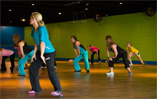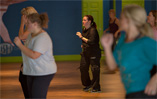 Join Brickhouse and
dance your way to the
body you want!
Brickhouse is a fun, fast-paced, and energetic workout studio that combines dance with aerobics and not only burns calories, but allows our members to shed stress, have fun and enjoy the company of other dance fitness enthusiasts.
WHY JOIN BRICKHOUSE?
1. Awesome instructors!
Our instructors and staff care about each and every member.  We are not like the local gym or Y where you are shown the fitness machines once and if you aren't interested in personal training sessions – or taking part in the local meat market – you don't see a staff member again more than 5 feet away from the front desk.
Our staff takes you through a one-on-one session to review your health history and set your fitness goals before you join.  Not only that, we continue to add more awesome instructors for more classes.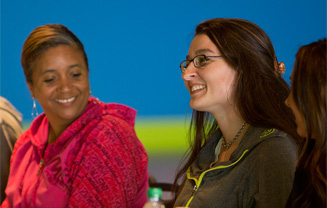 2. Consistent classes and times!
Brickhouse provides consistent locations with consistent classes and times.  That means you don't have to constantly adjust your schedule to meet the schedule of a part-time instructor.
We are always there and the only changes to our class times are when we add more classes!
4. A comfortable and supportive atmosphere!
How many times have you felt "on display" at the local gym?  At Brickhouse, all of our ladies feel comfortable and don't have to walk through guys smacking chalk on their shoulders and grunting while they bench press 300lbs. We provide a fun, supportive, comfortable, and rocking studio instead!
3. The best sound system available!
All our clubs feature an awesome sound system you will love to dance to! You will be rocking with some of the best sound systems available on the market today.
5. A specially designed, easy-on-the-joints floor!
So many of our members have joint issues or pain from fitness routines on carpet or concrete floors. Spending hours on the treadmill or running also creates tension on the joints. Our floor is designed to help ease the burden on knees and joints!